SAY "I DO" TO A STRESS-FREE, 100% YOU EVENT WITH THE HELP OF OUR NAPA WEDDING PLANNERS
Work with our team of expert California wedding planners to create the laid-back luxury wedding of your dreams.
Are you overwhelmed with wedding planning and suffering from decision fatigue?
Are you deeply in love, but the chaos of wedding planning has created stress on your relationship?
Are you hitting a wall with cookie-cutter wedding ideas that don't authentically represent you as a couple?
Are you losing more time than you have trying to navigate the wedding industry on your own?
Are you running a business, raising a family, or taking care of your parents and are short on time and capacity?
Working with Samar Hattar and her team takes the load off of you. Let her navigate the endless options of venues, flowers, entertainment, cuisine, and the special touches that can make your wedding personalized and memorable.
Event by Blissful Events. Photo by Mike Larson Photography.
---
WINE COUNTRY WEDDING PLANNER PACKAGES
The Napa Wedding Planners You Need To Craft Your Big Day (Or Week!)
Samar Hattar and her team of experts represent some of California's premier Napa wedding planners. They know the who's who of the California luxury wedding landscape, working with A-list venues and vendors to create elegant and seamless events.
Why struggle through doing this alone when Blissful Events can handle the stressful details, allowing you to savor the fun of planning such a monumental event in your life?
Since 2007, Samar' has used her years of experience as a Napa wedding planner to curate customized and deeply personal weddings that authentically reflect who you are as a couple.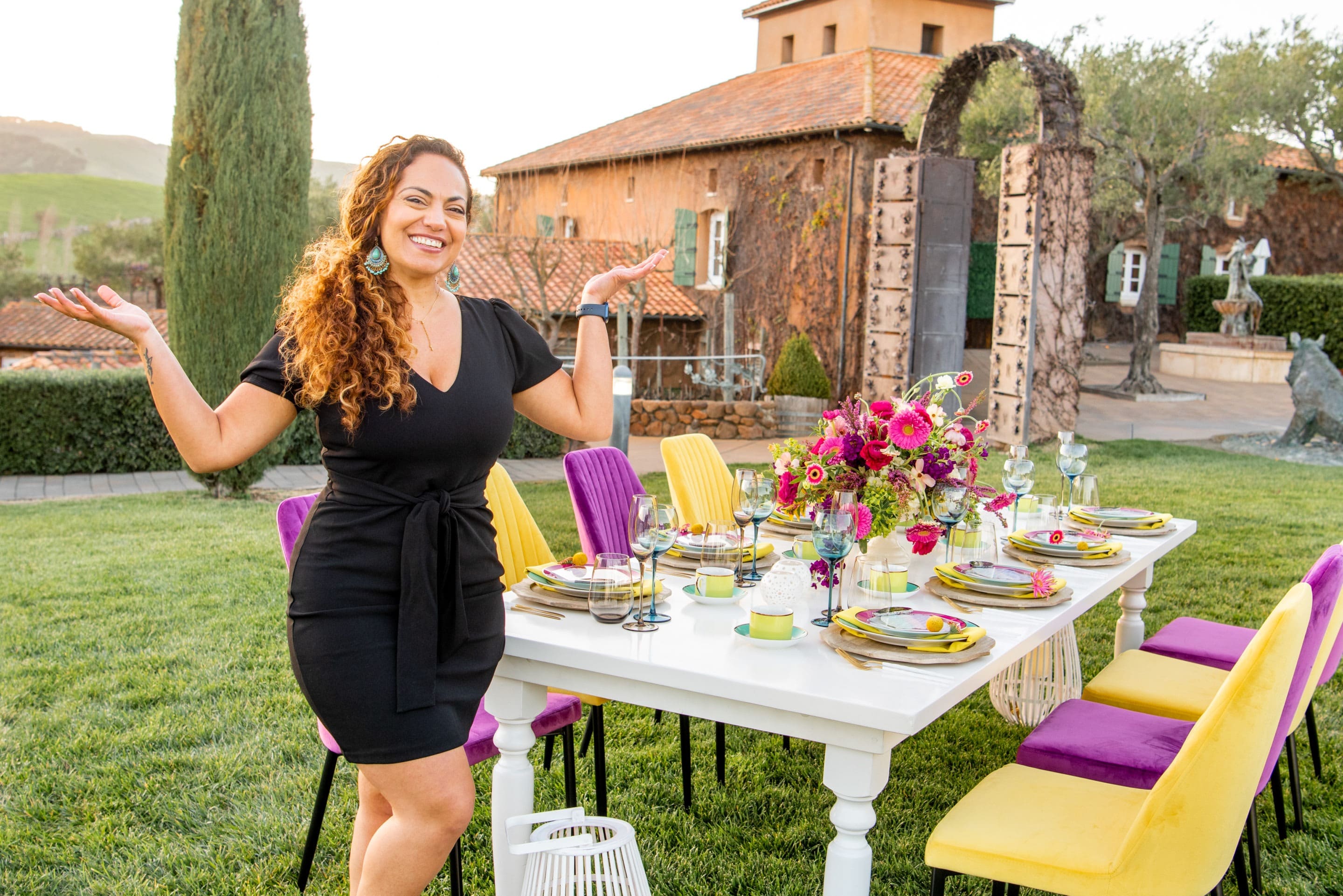 Whoever you choose to plan your wedding will be sharing one of the most intimate moments of your life. Samar knows the responsibility of getting things done while holding space for all the emotions you'll experience along the way.
When you work with Samar, you get to put all your focus on your creative vision while she and her team of professionals take care of the details to make those dreams come true.
Event by Blissful Events. Photo by Mike Larson Photography.
---
Stop Feeling The Stress
& Start Feeling The Love
Imagine basking in the golden glow of a setting sun over the rolling vineyard hills of California wine country. You look around to the faces of the most precious people in your life, gathered to celebrate this monumental moment.
You are marrying the person you love, surrounded by the people you love, and you know this event is the best hands. At this moment, you feel love, joy, and complete trust that this day will go off seamlessly without you having to do a thing.
But, let's be real—planning a wedding that's just as unique as your love takes months of making endless decisions. It's no wonder that so many of the couples we work with can feel overwhelmed at the idea of crafting an intricate, beautiful, and authentic-to-them event. At Blissful Events, we take away stress and decision fatigue, so you can revel in the joy of celebrating with love at your dream luxury wedding.
Step 1. Make an Appointment
Explore working with Blissful Events. Speak with Napa Wedding Planner Samar Hattar at 415-497-2280, or book an appointment to explore our custom weddings and wedding packages.
Step 2. Establish Your Wedding Vision
Work with Samar to envision your dream wedding. Explore what's most important to you, and then let her and her talented team curate each piece to bring your big day to life.


Step 3. GET MARRIED & COMPLETELY ENJOY YOUR BIG DAY
Leave the details to us, and we'll orchestrate the laid-back luxury wedding you've been imagining.
"It was exactly what we wanted."
---
Genevieve & Jouko
"I immediately wanted to sign up with Samar just because of her enthusiasm for the vision that we had for our wedding and her immediate obvious knowledge and how to get things done and how to handle the kind of event that we wanted to put on. It just took all the weight off our shoulders.
It turned out that a lot of people thought it was the best wedding they'd ever been to." —Genevieve
"We didn't meet with the vendors. Just one day the plan had come together without us being involved and it was exactly what we wanted." — Jouko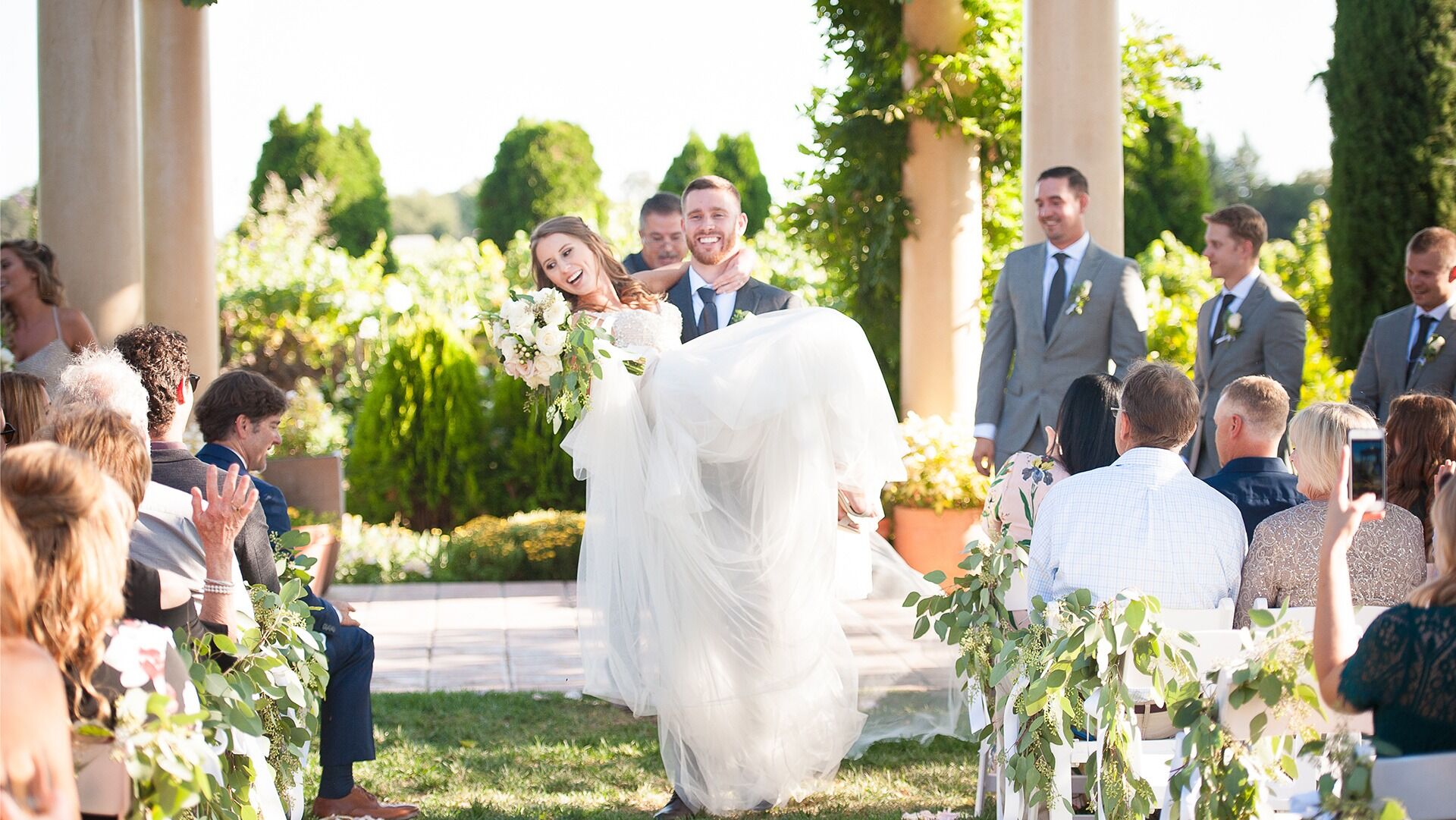 "Our wedding day could not have gone any more amazing."
---
Mahkenzie & Weston
"Stop looking for a wedding planner and book Blissful Events now! My husband and I got married this September and Samar was there for us every step of the way.
She really knows EVERYTHING about wedding planning and brought things to our attention that we would never even think about.
She made the biggest event of our lives go so smoothly. Our wedding day could not have gone any more amazing. She handled everything without us even knowing. Worth every penny!"
Wedding by Blissful Events, Photo by A Loving Photography
"

Every detail was covered.

"
---
Dan & Tracy
"She took the time to learn what I was looking for, hear about my soon to be fiancé and I, and then start presenting me with options.
Her level of care went so far that if she hadn't been to a venue before but thought it might fit what I was looking for she would plan a trip to the venue and report back with details, photos and even video. Her level of commitment and detail helped me to take the vision I had in my head and make it a reality. In fact, an even better version.
I really can't say enough about Samar and Blissful Events. Should you select this company to help you plan your dream proposal or wedding I'm confident that you too will be thrilled with the results."
Proposal and wedding by Blissful Events, Photo by Rhee Bevere Photography
Blissful Events was founded in 2007 by premier wedding planner for California's wine country, Samar Hattar. Blissful Events creates monumental days for people who love to embrace the fullness of authentic living with the chicness and elegance of laid-back luxury.
Samar is an expert in her field, with years of experience working with top luxury wedding venues and vendors as a Napa wedding planner. Samar places attention on how the process of planning your wedding feels. She becomes your friend, your organizer, and your wedding personal assistant all in one. She's always the first of her friends on the dance floor, starts every day with a gratitude meditation, and is a shameless romantic.
Samar and her team pour themselves into each event, limiting the number of total yearly weddings to 16 to ensure each client gets the fullest attention and the support they need to navigate such an important life event.
Blissful Events has been three times voted in the "Top Ten Best Bay Area Wedding Planners" on ABC's (Channel 7) Bay Area "A" List" and has been published in the top wedding publications around the world.
By Blissful Events. Photos by Rhee Bevere & Amy Little Photography.
---
Wedding by Blissful Events. Photo by Christophe Genty Photography.
Let's Plan Your Dream Wedding