Event by Blissful Events. Photo by Chrisman Studios.
DJ Services Perfect for The Newly Engaged & Event Planners
Do you and your fiancé need Bay Area DJ services for your big day?

Is the thought of planning a wedding causing you stress?

Or, are you a fellow event planner searching for professional DJs, photo booth vendors, and lighting designers for wedding receptions?

Would you like your wedding services or entertainment company to run more smoothly?
Then, consider this your invitation to the Blissful Events Bubble, a group of elite event professionals handpicked and managed by Blissful Events. Specializing in weddings, these professional DJs, audio artists and musicians, lighting designers and technicians, and photo booth pros come backed by the Blissful Events promise and experience.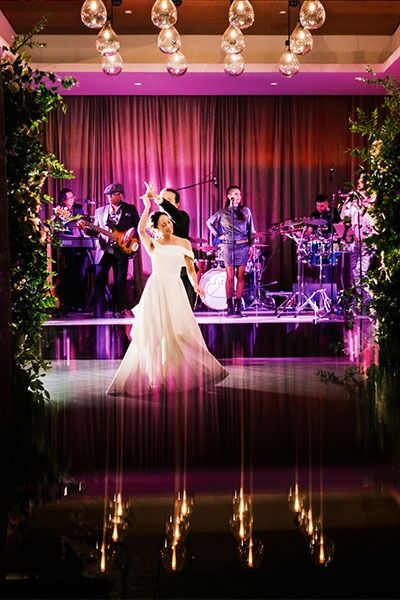 Event by Blissful Events. Photo by Chrisman Studios.
Event by Blissful Events. Photo by Jessica Schmitt Photography.
Save Time and Stress with Concierge Services Specializing in Weddings
Event by Blissful Events. Photo by Jessica Schmitt Photography.
Why struggle to manage multiple contacts and contracts while planning a wedding?

Why rely on reviews from strangers on the internet to choose your wedding DJ or a photo booth?

Why miss out on new business opportunities as an entertainment company in the Bay Area, San Francisco, or Napa, CA?

Why stick to a limited list of vendors for wedding receptions in Northern California?
Imagine the Blissful Events Bubble as a bespoke showroom filled with the best vendors specializing in weddings, such as DJ services and more. Once you're in, Blissful Events becomes your dedicated concierge, so you can avoid the hassle of signing countless contracts and keeping track of dozens of contacts.
Find Your
Perfect
Wedding DJ for The
Bay Area & Nor Cal
If you're planning a wedding in the Bay Area, San Francisco, or nearby Napa, CA, you may feel pressure to ensure everything is perfect. After all, wedding receptions are more than a dance floor and a photo booth—they're about bringing together all the details to create an event to remember.
There are many wedding services in and around the Bay Area and wine country, making it difficult to know whom to hire. Choosing a DJ or entertainment company can be stressful, but luckily, you've found the Blissful Events Bubble.

Event by Blissful Events. Photo by Chrisman Studios.
Make Your Big Day Memorable with Blissful Event DJs, Photo Booths, & More
Step 1: Contact Us
Your Blissful Event Executive will meet with you to learn about your vision for the big day and find the right vendors, such as professional DJs, to bring it to life.
Step 2: Sign One Contract
With a single point of contact, you can book a photo booth, a disc jockey, and various other services from the Blissful Events Bubble.
Step 3: Relax
Your Blissful Event Executive will make the process seamless and handle all the details throughout your wedding day.
What Is the Blissful Events Bubble?
Event by Blissful Events. Photo by Chrisman Studios.
Since 2007, Blissful Events has expertly planned dozens of laid-back luxury wedding receptions by welcoming our couples and vendors into our bubble of professionalism and joy.
The only thing we might love more than love is sharing the love with couples and our industry. That's why we created the Blissful Events Bubble to help more brides, grooms, and industry partners have a blissful experience.
The Blissful Events Bubble brings together industry elites specializing in weddings under one Blissful Events contract, making the process easier for everyone involved. We offer professional DJs, photo booths, and lighting and will be expanding into other areas soon.
Blissful Events Professional DJs
From country music for wedding receptions to international music for cocktail hours or oldies for dinners, our Bay Area DJs have a song for every occasion.
Full-service professional DJs at events across the Bay Area, San Francisco, Napa, CA, and the wine country region

More than 20 years of experience

State-of-the-art audio systems

An expansive library of music from practically every genre
Photo Booths for Wedding Receptions
Everyone at your party, no matter their age, will have a great time in one of our photo booths. They take little time to set up and can be designed to look exactly how you want them to.
On-site attendant to manage the equipment, distribute prints and create an enjoyable atmosphere

Keepsakes of your wedding for your guests

Well-designed photo storage website that offers the highest level of security
Lighting Design for Every Event
Dynamic lighting can completely transform your wedding venue, adding a sense of style, intimacy, and distinction to your special day.
Ambient decor lighting, up lighting, and structural lighting

Special lighting effects include monogram projection, GOBO patterns, pin lights, and star lighting.

Eco-friendly LED Lights, which use less electricity and do not get as hot as incandescent bulbs
Event by Blissful Events. Photo by Tim Halberg Photo.
For Couples Planning a Wedding
Event by Blissful Events. Photo by Emily Scannell Photography.
Getting into the Blissful Events Bubble means saying "goodbye" to stress and "hello" to love. We work closely with couples to give them a laid-back luxury wedding experience, no matter where they are in the planning process.
Are you already working with Blissful Events to plan your wedding? If so, you're already in the Blissful Bubble and getting the full Blissful Events experience!
Are you planning your wedding, working with another planner, or using a wedding coordinator provided by your venue?
You don't have to use Blissful Events as your primary event planning company to enjoy being in the Blissful Events Bubble. We will collaborate with the team you've already assembled to plan your wedding.
Are you newly engaged or barely started planning a wedding?
There's no better time to learn more about the Blissful Events Bubble. If you want even less stress and for a laid-back luxury wedding, check out our full-service wedding planning services.
Your wedding should make you feel loved and cherished no matter how you organize the details. We promise to do everything in our power to make your big day as enjoyable and stress-free as possible for you and your partner.
"

On our wedding day, Samar was both everywhere & invisible.

"
---
Chris & Max
"

She helped us make intangibles, tangible.

"
---
Jocelyn & Danny
For Elite Event Professionals and Vendors
The COVID-19 pandemic and the devastating wildfires in wine country have profoundly impacted event professionals in recent years. As a result, we're even more dedicated to helping other companies succeed so that our industry's vendors have ongoing opportunities. The Blissful Events Bubble is always looking for specialists in a wide range of fields, including:
Cake designers
Caterers
Culinary artists
Decor companies
Entertainment companies
Event designers
Florists
Hoteliers
Lighting designers
Musicians
Officiants
Photo Booths
Photographers
Professional DJs
Rental companies
Site coordinators
Stationers
Transportation Companies
Venues
Videographers
Contact us today if you'd like to discuss how we can collaborate to make your business a little more blissful.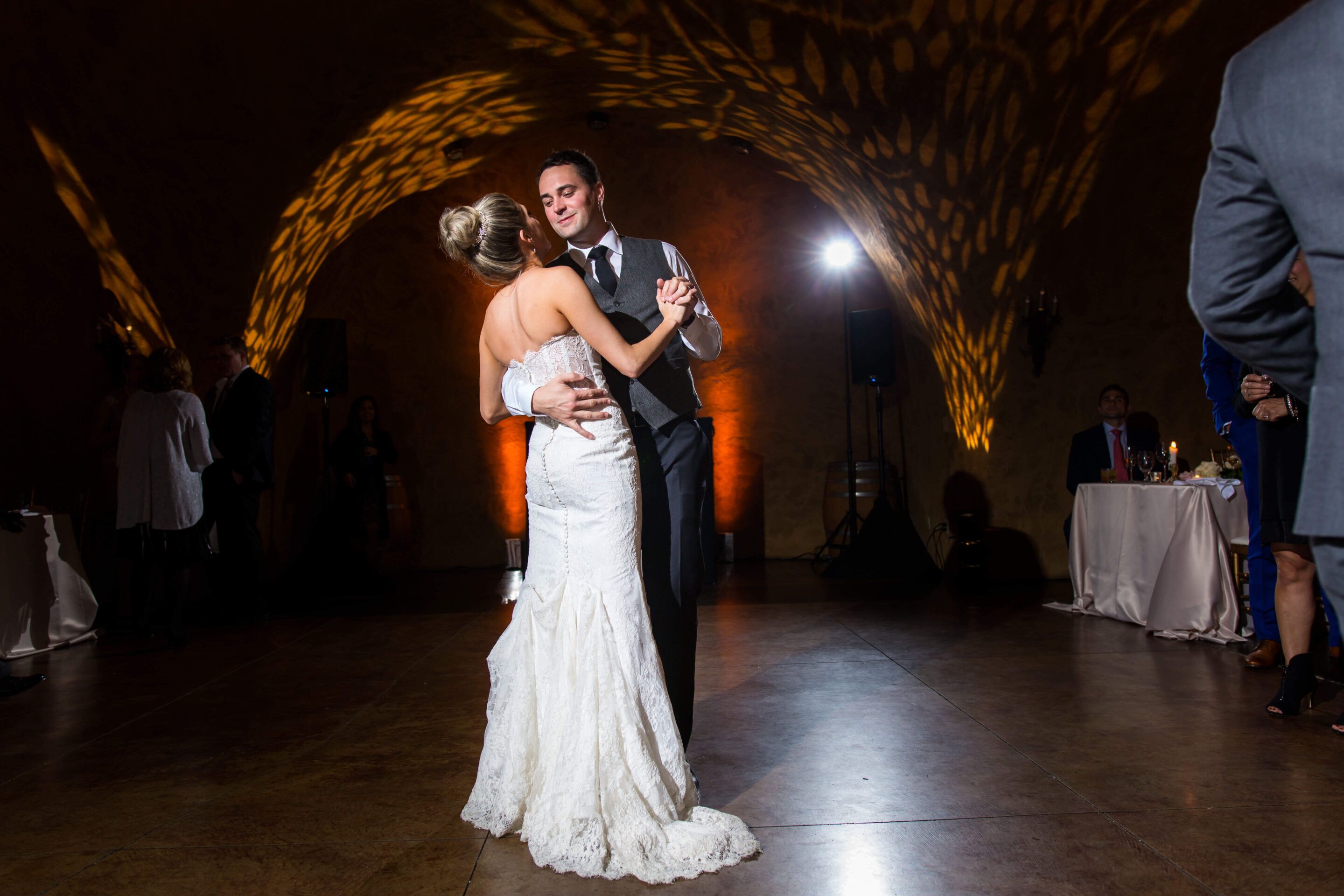 Event by Blissful Events. Photo by Tim Halberg Photo.
For Fellow Wedding Planners
Event by Blissful Events. Photo by Chrisman Studios.
Professionals in the wedding industry are accommodating and frequently refer one another to new clients. It's why we strive to be a welcoming and generous presence in our field and always put community over competition.

So, if you're a fellow wedding planner and you've stumbled upon this page, stick around! Let's collaborate so that we can make your business a little more blissful.

With Blissful Events, you're working with professionals who speak the language of wedding planning. We're happy to work side by side to bring your couple's wedding day vision to life. After all, we've been doing just that since 2007.
Contact us today, and let's discuss how we can help each other bring more bliss to your business.

Embrace Laid-Back Luxury at Blissful Events
We're all about laid-back luxury at Blissful Events. And we don't just mean the day of—that includes your experience with us from start to finish.
Founded in 2007 by Samar Hattar, Blissful Events creates weddings for couples who love to embrace the fullness of authentic living with the chicness and elegance of laid-back luxury.
Samar is an expert in her field, working as a Napa wedding planner with top luxury wedding venues and vendors since 2007. She's always the first of her friends on the dance floor, starts every day with a gratitude meditation, and is a shameless romantic.
At Blissful Events, wedding planning is joyful, thoughtful, and as stress-free as possible—just as love should be.
Wedding by Blissful Events. Photo by Christophe Genty Photography.
Let's Plan Your Dream Wedding