Why Samar Hattar Khoury Founded Blissful Events in the Name of Love
Like Madonna, some artists are so talented and well-known that they only need one name to identify themselves. So, while some may call her Samar Hattar, and others call her Samar Khoury, or Samar Hattar Khoury—the founder of Blissful Events really only needs one name to truly identify her as the consummate wedding professional she is—Samar.
When Samar founded Blissful Events in 2007, she created a wedding planning company out of her passion for love. Her belief in the power of connection is at the heart of her approach to designing laid-back yet luxury weddings in California's wine country and beyond.
"If I could take a butter knife and spread love across the world, I would."
— Samar Hattar Khoury
Global Recognition for Gorgeous Weddings


Today, Blissful Events has evolved into a full-service wedding planning company, offering unparalleled expertise and experience, mindfulness, and support to couples ready to tie the knot around the globe. With her expert understanding of event design, luxury weddings, and finding the perfect venue, Samar can walk you through every step of the planning process.
As a result of Samar's attention to detail and passion for bringing her couples' dreams to life, Blissful Events has won recognition from some of the world's top wedding publications, such as The Knot, Modern Luxury Weddings, Martha Stewart Weddings, and many more.
At Blissful Events, wedding planning is joyful, thoughtful, and as stress-free as possible—just as love should be. With Samar Hattar and her team of experts, you don't have to worry about anything. Let her navigate the endless options of venues, flowers, entertainment, cuisine, and the special touches that can make your wedding true to you two and memorable.
So, what are you waiting for? Now is the time to start planning one of the most love-filled days of your life, with Samar as your guiding light.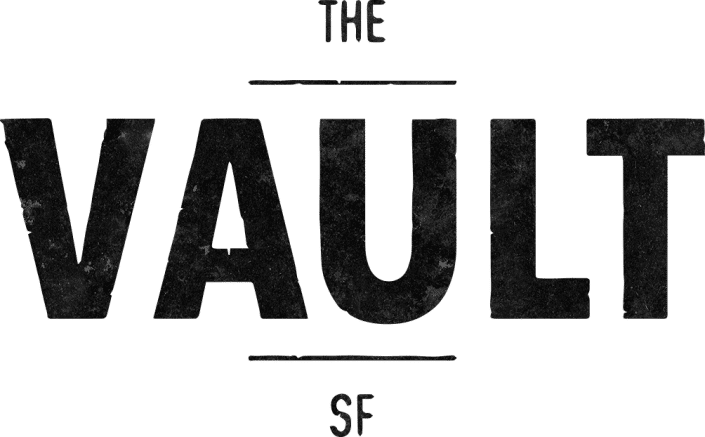 By Blissful Events. Photos by Avec L'Amour Photography, Jennifer Winfrey, Weddings by Scott & Dana photography & Mike Larson Photography.
Your Big Day Curated By Samar Hattar Khoury and Her Expert Team of Wedding Planners
Why allow wedding planning anxiety to get the best of you?

Why deal with impatient wedding planners when you can have a partner on the journey?

Why stress about budget planning when you can trust a professional who knows how to invest in the details that matter?

Why settle for cookie-cutter when your big day can be all about you two?

Why work with a wedding consultant who doesn't share your vision?
Event by Blissful Events. Photo by Jessica Schmitt Photography.
---
If you've arrived on this page, you're probably searching for a wedding planner who can help you create your perfect wedding, or perhaps you want to pop the question but don't know where to begin. When you work with Blissful Events, you can rest assured that your big day will be seamless, relaxing, and elegant—exactly how you envisioned it.
Samar Hattar, also known as Samar Khoury, has the resources, experience, creativity, imagination, knowledge, and expertise to create any occasion with personalized California wine country wedding packages and the ability to design gorgeous events around the world. From multi-ceremony gatherings to intimate, luxurious micro-weddings, your special day will be one to remember when you enlist Samar's expertise and gracious hospitality.
With years of experience working with renowned venues and expert vendors since 2007, Samar understands what makes each location unique and can assist you in finding your ideal fit. While most Blissful Events couples reside in the United States, Samar has also planned weddings and commitment ceremonies for international pairs in Australia, China, Guatemala, and India.
As the premier wedding planner in Napa, Sonoma, and the greater Northern California region, Samar takes pride in her ability to connect and engage with couples on their unique and customized wedding journey.
Samar Hattar Khoury Can Bring Your Dream Wedding to Life
Samar Hattar, also known as Samar Khoury, understands why couples want to celebrate their love story with a gorgeous wedding in one of the most iconic locations in the world.
Blissful Events builds strong connections with each pair of partners, venues, and vendors. Samar Hattar, or Samar Khoury, places her couple's vision first and sees it through to the grand finale.
Although she encourages her brides and grooms to trust the process, Samar also offers budgeting advice, planning software checklists, and more. That way, she can help each pair celebrate their love and share it with the people most important to them.
Blissful Events has organized and successfully brought to life almost 200 weddings since 2007. Samar carefully selects only 10 to 15 weddings per year to ensure couples receive superior personal attention.
Samar's dedication to wedding planning excellence has been recognized by those in the industry and beyond. She is a…
In addition, her weddings and work have been published in:
Martha Stewart Weddings

Modern Luxury Weddings
How It Works
Samar's favorite part about weddings is connecting with couples on the most important day of their lives, and she can't wait to connect with you.
Step 1. Make an Appointment
The possibilities are endless with Blissful Events. Call 415-497-2280 to speak with Napa Wedding Planner Samar Hattar Khoury or schedule an appointment to learn more about our personalized weddings and wedding packages.
Step 2. Establish Your Wedding Vision
Work with Samar to envision your dream wedding. Explore what's most important to you and let her and her talented team curate each piece to bring your big day to life.
Step 3. GET MARRIED & COMPLETELY ENJOY YOUR BIG DAY
Leave the details to Blissful Events, and we'll create the laid-back luxury wedding you've been imagining.
WINE COUNTRY WEDDING PLANNER PACKAGES
Get To Know Samar Hattar Khoury
No matter what name you call her—Samar Hattar, Samar Khoury, or Samar Hattar Khoury—one basic truth stands—she loves love. Samar believes love is like a fine wine—it grows deeper and stronger over time. If you ask her, Samar will tell you that love is ubiquitous, unconcerned with the self, and unconditional.
Her philosophy for wedding planning is to have as much fun as possible while keeping the two of you in-the-moment during one of the most joyful events of your lives.
She also recognizes that unprecedented events and challenges can sometimes disrupt wedding plans. When the global COVID-19 pandemic drastically changed weddings and events, Samar remained adaptable, flexible, and calm while her industry took one of the hardest hits. Then, as the world began to open back up to events again, she quickly worked with couples, venues, and vendors to bring more love into the world.
She attributes her healthy life-work balance to her ability to stay calm under pressure. Whether she is practicing mindfulness, wine tasting with friends, traveling to tropical places, or attending a San Francisco Giants game, personal development and care are incredibly important to Samar. That commitment to being her best self allows her to be the best wedding planner possible for her couples before, during, and after their big day.
She is also an active participant in her community as a past board member for the Women's Cancer Awareness Group of California and a current volunteer with The Center for Volunteer & Nonprofit Leadership.
Event by Blissful Events. Photos by Chrisman Studios.
---
Play 20 Questions with Samar Hattar Khoury
What's your strangest talent?

I can always find the perfect spot for something.

What's your go-to karaoke song?

"You Make Me Feel Like a Natural Women" by Aretha Franklin or "How Will I Know" by Whitney Houston

What's your favorite snack food?

Persian cucumbers with labneh and za'atar

How do you pronounce your name?

Sa-Mar

Cats or dogs?

Dogs

Are you an introvert or an extrovert?

Extrovert

How do you practice mindfulness?

I start every day by naming seven things that make me grateful.

What's the best meal you can make?

Reservations!

How would you describe yourself in three words?

Positive. Kind. Fun.

Favorite dessert?

Frozen yogurt with all the toppings

Who's at the top of the invitation list to your fantasy dinner party?

Maya Angelou and Frida Kahlo

What's your favorite season, and why?

Summer, because it's lively and warm

What's your favorite sports team?

San Francisco Giants

What's your go-to French fry dip?

Barbecue sauce

What music affects your mood?

Arabic belly dance music

What's your love language?

Quality time

Who do you look up to the most?

My Teta (Grandma)

What are your favorite things in life?

Besides weddings, I love peonies, good wine, and dancing with friends.

Where can we find you at a party?

I'm the first one on the dance floor!

What do you love about Northern California?

I love the excitement of the city and the beauty of our rolling hills.
"I really can't say enough about Samar and Blissful Events. Should you select this company to help you plan your dream proposal or wedding I'm confident that you too will be thrilled with the results."
Dan and Tracy
"Samar understands the importance and value that planning a wedding should be fun! She made the whole process fun from start to finish and we will remember not only the wedding, but the entire process leading up to it as a wonderful time in our lives."
Thank you so much Samar!
My surprise for my now husband…. None other than the incomparable, from season four of RuPauls Drag Race, Latrice Royale. That was yet another thing that she was able to help me pull off by going so far and beyond the realm of what her contract was, in my opinion, and it went perfectly. Thank you … Thank you …. Thank you Samar and Blissful Events for all and everything you did and were able to create for us. AMAZING!!!
Wedding by Blissful Events. Photo by Christophe Genty Photography.
Let's Plan Your Dream Wedding