Wedding by Blissful Events. Photo by Ken Viale Photo.
Here's the first thing to know about all-inclusive wedding packages in northern California—they may not exist the way you think they're going to. For example, if you're picturing tying the knot at an all-inclusive resort located somewhere in the San Francisco Bay Area, then we hate to burst your thought bubble, but there isn't one. While there are many beautifully laid-back luxurious hotels, vineyards, and venues in our corner of the world, there isn't a resort that offers the all-inclusive type packages you'd expect from a Sandals Resort.
Now, that doesn't mean there aren't ways to achieve the low-stress experience of having an all-inclusive wedding. If nightmares about budgets, vendor management, and design choices have driven you to search the phrase "all-inclusive wedding packages in California," then allow us to calm your mind (and your fingers). With the right wedding planner, you can have the wedding of your dreams that includes all the details you love.
All-inclusive wedding packages can offer simplicity, but finding one that's all-inclusive in California can be challenging
You don't need to choose between stressed out and settling for simple when it comes to your special day
Don't rule out your favorite venue because it doesn't offer a wedding package—we can make it happen!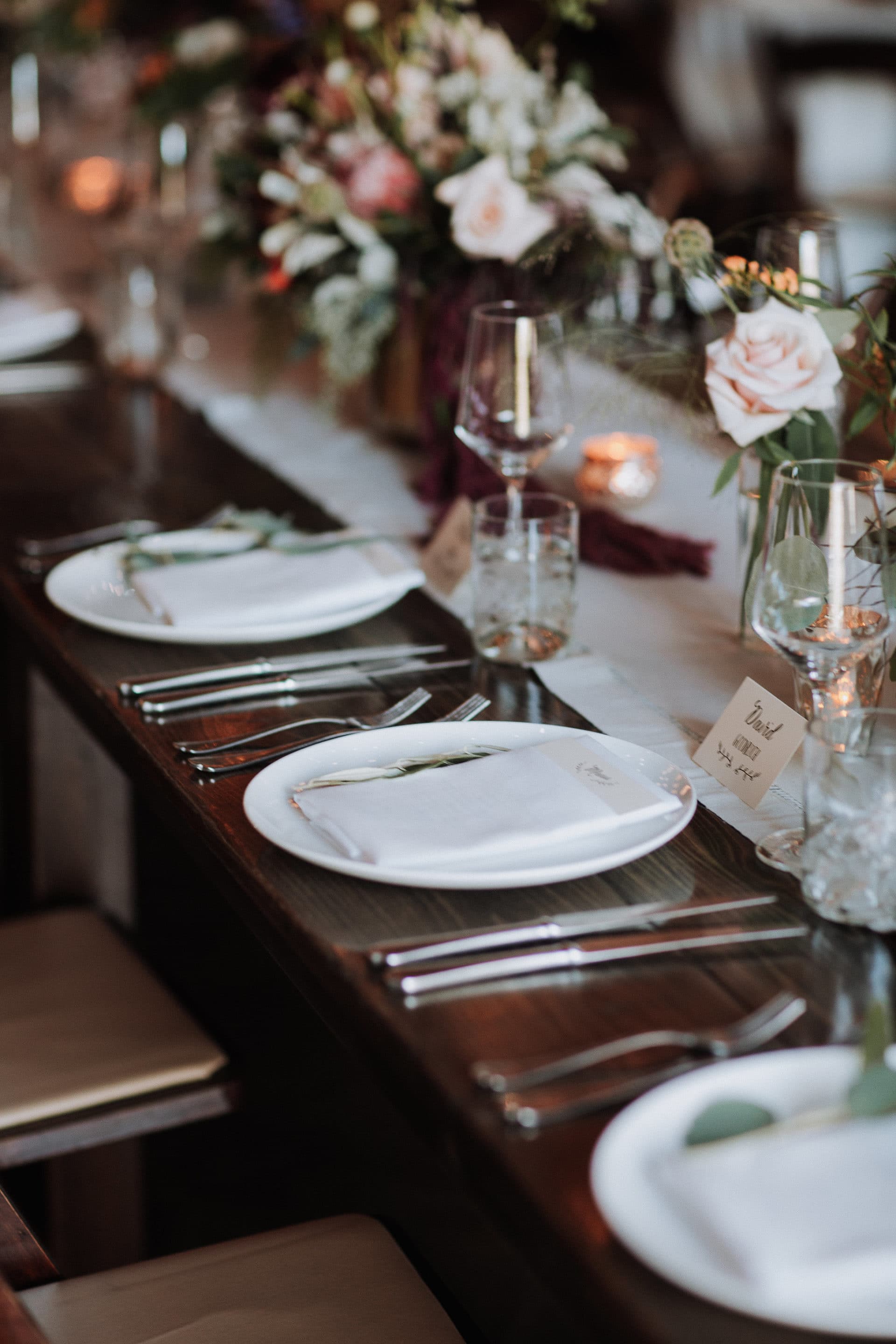 Event by Blissful Events. Photo by Gretchen Gause Photography.
---
Save on stress—not specialness—with our all-inclusive wedding packages for northern California
Here's the second thing to know about all-inclusive wedding packages in northern California—they may feel a little, well, blah. Those beautifully laid-back luxurious venues you're pinning may offer a set menu of options for couples planning to say, "I Do." But those choices are the same that every other soon-to-be newlyweds see. After picking from columns A, B, and C, you may feel less like you're in love and more like you're in algebra class.
But, when you work with an expert wedding planner and her team to create your big day, you won't feel like you're just a variable shoved into an equation. At Blissful Events, we treat our brides and grooms like the individuals they are and create exquisite, custom weddings that reflect their unique love.
With our all-inclusive wedding packages for Northern California and beyond, we create a wedding with your help—but only the help you want to give. That means you get to play with the details that bring you joy and trust the rest to our team of pros.
Event by Blissful Events. Photos by A. Loving Photography
What Our All-Inclusive Wedding Packages Include
We understand the draw of an all-inclusive wedding package. After all, picking from a few choices seems much more straightforward than wrangling vendors and timelines. But what if you're set on serving paella at your reception to honor your Spanish heritage, and the venue only offers a choice of beef or chicken? Or, how about if the stock linens of ivory and bone feel bland compared to the vibrancy of your relationship?
The trade-off with choosing an all-inclusive wedding package through a venue is that there are only so many choices you can make as you get deeper into wedding planning.
But, with our all-inclusive wedding packages, we help you focus on the three big questions that will define your wedding vision, and then take care of the rest. Once we're all champagne glass clear on the concept, our team steps in to create the wedding of your dreams.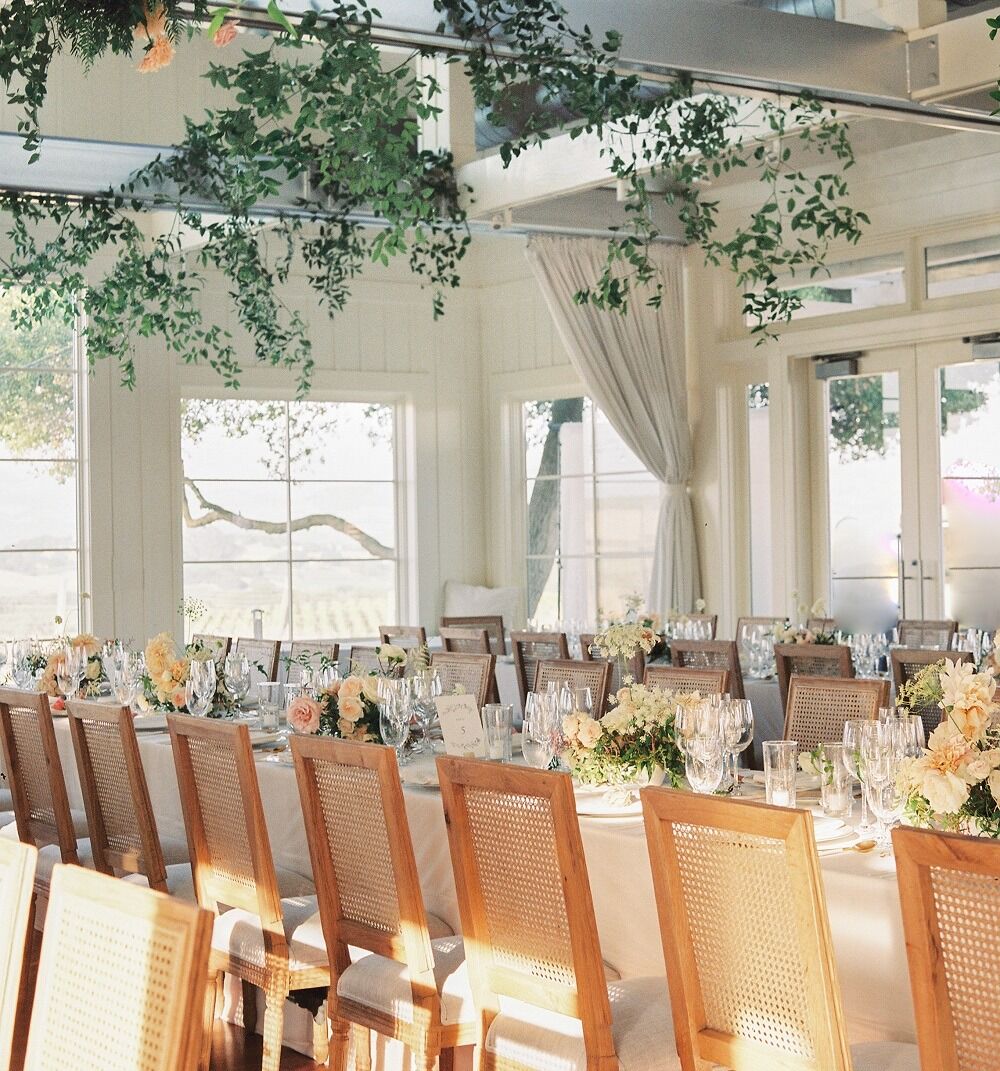 By Blissful Events. Photos by Avec L'Amour Photography, Jennifer Winfrey, Weddings by Scott & Dana photography & Mike Larson Photography.
Keep the timeline and vendors on schedule
Your wedding should flow effortlessly and make your guests feel as though every moment morphs into the next without any stress.
That seamless, beautiful choreography results from months and sometimes years of work from your wedding planning team. Think of us as the tiny forest creatures in your fairytale, working tirelessly to make sure that every detail happens without a snag.
On the day of the event, we'll create a schedule, work with your vendors, and ensure that everyone arrives on time and does exactly what they've been hired to do.
Manage the budget you set
Some couples look for all-inclusive wedding packages because they want a sense of predictability regarding the costs related to their event. Our all-inclusive wedding planning packages can offer the same level of financial security on your terms.
Whether your budget is $90,000 or $900,000, we'll work with you to prioritize the elements of your wedding that matter most to you. Then, we'll use our years of experience managing the finer details of wedding budgets to ensure you get the value for your spending. We manage your money like it's our own and have transparent conversations along the way, so there are no surprises.
Design a wedding the reflects your love
We will work with you to uncover your personalities, desires, and deepest vision for your wedding day. Taking those intimate findings and creating a beautiful wedding design for you is our specialty.
You'll be able to imagine, feel, and help design the details of your wedding day with Blissful Events so that every magical moment of your wedding day is breathtaking and divinely thought out.
Presenting fabrics, flowers, colors, textures, and elements to you is one of the most joyful moments of planning a wedding. And sharing this with our clients never grows old.
Event by Blissful Events. Photo by Rhee Bevere Photography.
---
Wedding by Blissful Events. Photo by Jenna Beth Photography.
---
Event by Blissful Events. Photos by Carmen Alvarez Photography
STEP 1. MAKE AN APPOINTMENT
Step 2. Establish Your Wedding Vision
Work with Samar to envision your dream wedding. Explore what's most important to you, and then let her and her talented team curate each piece to bring your big day to life.


Step 3. GET MARRIED & COMPLETELY ENJOY YOUR BIG DAY
Imagine your dream wedding taking place while you get to enjoy it completely! Leave the details to us, and we'll orchestrate the laid-back luxury wedding of your dreams.
Wedding by Blissful Events. Photo by We Romantics.
---
Wedding by Blissful Events. Photo by A. Loving Photography.
---
Keep your guests engaged (and happy!)
We know that part of your wedding is having the people that you love around you and having them love the experience. That's why you'll find us guiding guests to the next activity or introducing ourselves to grandma. Behind the scenes, we're focused on making sure your wedding flows seamlessly without your attention, so you can focus on the people who matter more than the florist's arrival time.
Source epicurean delights!
Hosting a wedding in California's Wine Country is a foodie's paradise. With the best produce in the country, one of the most fun parts of wedding planning in this part of the world is choosing your menus, wines, and desserts.
Blissful Events takes menu selection, wines, craft beers, and beautiful desserts very seriously, and we'll hold your hand to ensure you choose the very best of a wide selection of vendors providing sumptuous feasts that will delight you and your guests.
Plan for near and far
Because so many couples worldwide love traveling to northern California's wine country for their wedding, destination weddings are one of our specialties.
We help our couples create their dream wedding in California—from Wine Country to the Bay Area and beyond, no matter where they live. We'll meet with you using technology, communicate with you no matter where you are located, and provide you with the best insider knowledge.
Create immersive experiences
Want to take care of the lodging for your bridal party? Or plan a weekend of activities before the big day? Our concierge team can help create an experience to remember that is perfectly suited to what you're looking for. From wine tasting to hot air balloon rides, there's nothing we can't imagine together.
Blissful Events can make your dream of a luxurious and laid-back event a reality.
Call us today to get started

planning your perfect wine country wedding.
Wedding by Blissful Events. Photo by Christophe Genty Photography.
Let's Plan Your Dream Wedding