Wedding by Blissful Events. Photo by Jessica Schmitt Photography.
California Destination Wedding Location? Check! Brilliant Planner Ready To Make It Happen? Check!
From Napa Valley to Sonoma County, the farm-to-table cuisine and world-class wineries make it the ultimate destination for an elegant California destination wedding.
In San Diego and Santa Barbara, you'll find gorgeous ocean views from indoor and outdoor venues that are perfect to host weddings that are modern and sophisticated.
No matter what location you choose, there's one must-have element for any California destination wedding—an experienced and joy-to-work-with wedding planner.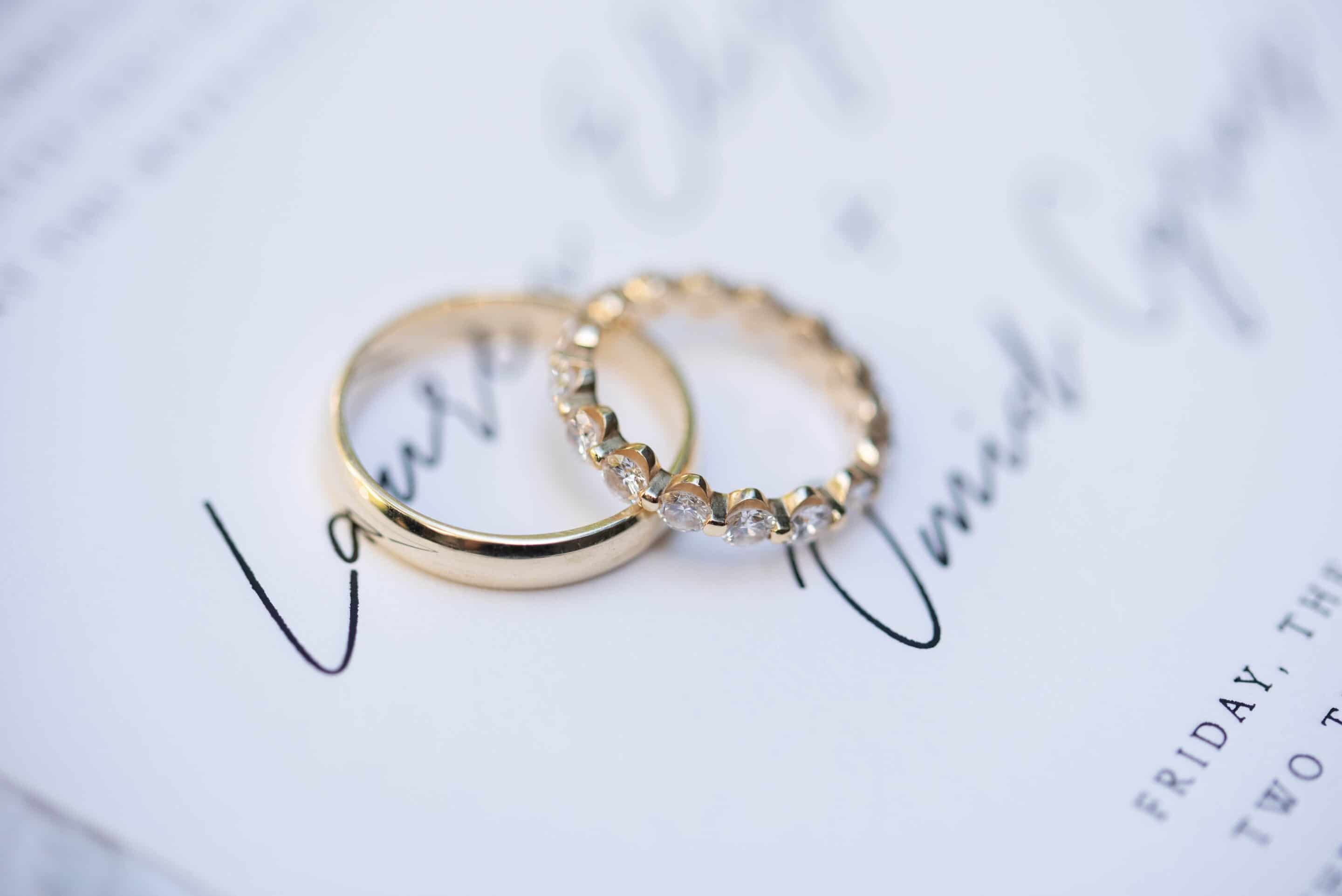 Event by Blissful Events. Photo by Jessica Schmitt Photography.
---
All The Stress You'll Avoid By Working With Us To Create Your Destination Wedding In California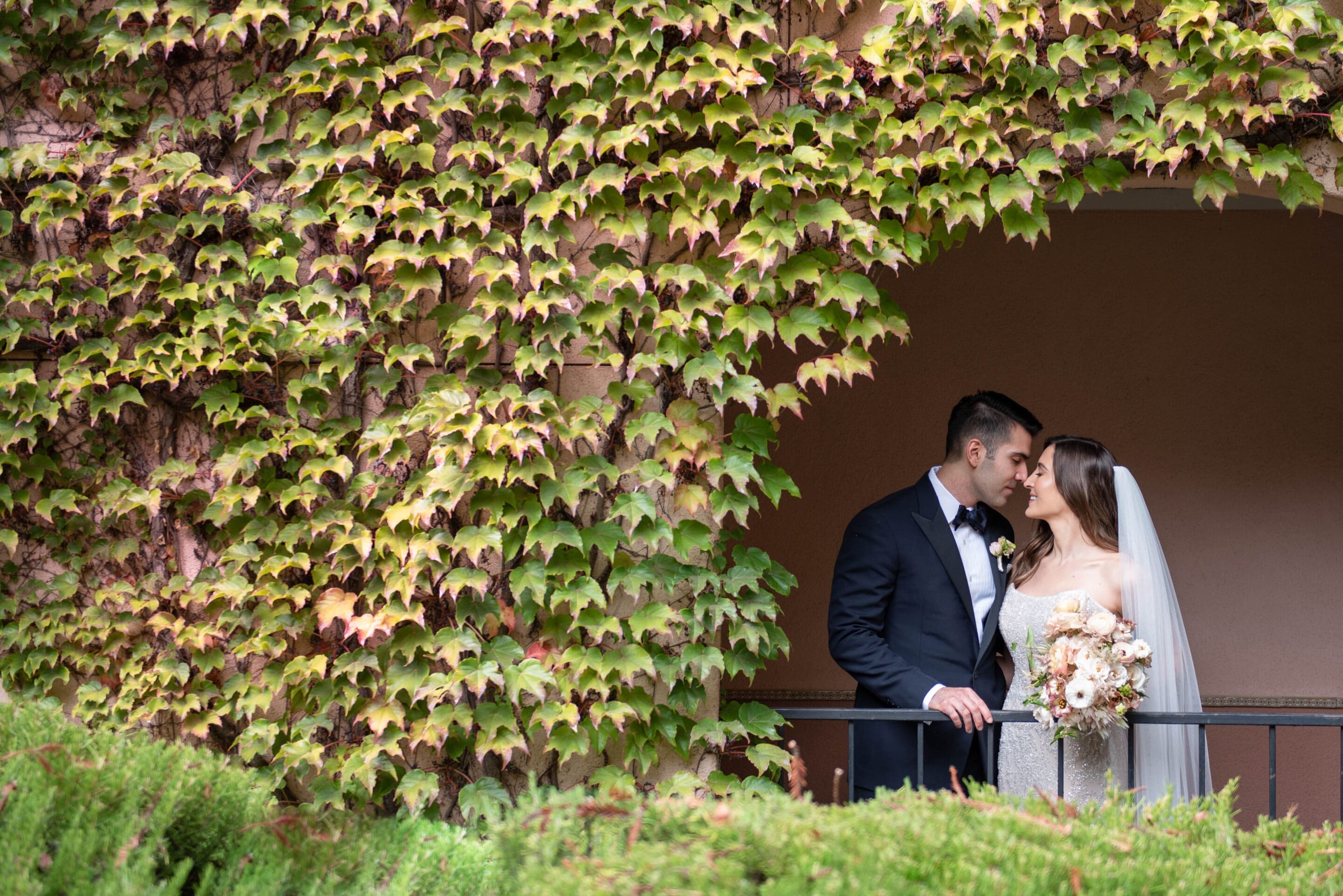 Event by Blissful Events. Photo by Jessica Schmitt Photography.
---
Why feel overwhelmed by trying to find the right venue and vendors?
Why struggle with managing everyone's expectations other than your own?
Why settle for cookie-cutter when your love is anything but?
Why debate details when you could be enjoying your engagement?
How We Make Your California Destination Wedding Uniquely You
If you're wedding planning and you find yourself thinking about a destination wedding at a California winery or vineyard, you're in good company. Celebrities like Derek Jeter and Hannah Davis, Mark-Paul Gosselaar and Catriona McGinn, Tamera Mowry and Adam Housley and Lauren Conrad and William Tell have all tied the knot in elegant destination weddings at California wineries.
When it's located in Napa Valley or Santa Ynez, Sonoma County or Santa Barbara, a destination wedding is a sophisticated twist on laid-back luxury. Northern California's soaring pines and rugged coast, wine train, and boutique wineries offer an unforgettable experience for couples looking to host a timeless modern wedding.
To bring these memorable events to life, busy and successful couples choose to work with an expert wedding planner like Samar Hattar and the Blissful Events team. That's because we:
Have more than 15 years of experience designing luxurious yet laid-back events

Work with you to define your priorities and their vision in creating a bespoke California destination wedding

Create an unforgettable experience with gourmet, farm-to-table food, world-class wine, and entertainment and activities to wow your guests
Event by Blissful Events. Photos by FerFmedia Photography
3 Steps Planning Your California Destination Wedding
STEP 1. MAKE AN APPOINTMENT
Schedule a time to chat with Blissful Events so you can speak with Napa Wedding Planner Samar Hattar and her team of planners. She'll get a feel for you as a couple and learn your personalities, budget, and the full scope of your wedding planning needs. Call us at 415-497-2280 .
Step 2: Create Your Wedding Vision
Work with Samar to dream up the ultimate California destination wedding experience by defining your top priorities, and then let her and her team bring your big day to life.
Step 3: Enjoy Your Big Day and Get Married
Spend a hassle-free wedding day enjoying each other and your families and friends, and leave the details to Blissful Events at your California destination wedding.
3 Things That Make California The Perfect Setting For A Destination Wedding
Northern California's Amazing Cuisine
Napa Valley and Sonoma County are in the birthplace of America's farm-to-table cuisine, Northern California. The home to Chez Panisse in Berkeley and the French Laundry in Yountville, Northern California, is the premier culinary destination in the U.S for farm-to-fork fare. It's the home of Hog Island Oyster Co. on the shores of Tomales Bay and artisanal cheesemaker Cowgirl Creamery in Petaluma.
California chefs and restaurateurs are obsessed with local products, so if you want people to remember your wedding for having the best food they've ever had, Napa Valley is the perfect destination.
World-Class Wines And Tasting Experiences
The Paris Wine Tasting held in 1976 in Paris, France, put Napa Valley's wines on the map.
Previously a sleepy wine town north of San Francisco—Stag's Leap Wine Cellars bested first-growth Bordeaux, and Chateau Montelena's chardonnay beat the French whites—introducing the world to a new wine destination in California.
Now, there are more than 375 wineries in the Napa Valley and more than 425 wineries in Sonoma County, many of which offer wine tastings, wine clubs, and views of the vineyard. From sparkling wine to chardonnay, pinot noir, to cabernet sauvignon, the regions of Napa and Sonoma offer a prolific gastronomical experience for wine lovers.
Breathtaking Settings & Chic Venues
Beyond food and wine, Northern California offers stunning vistas and vine-covered hills for adventures like lazy bike rides, San Francisco sights, and Marin County hiking trails. To the east, trek up to the Sierra for world-class skiing and snowboarding in the winter and mountain biking in the summer.
And the winery buildings themselves often are architectural masterpieces—from the classical Truchard Vineyards to the glamorous Darioush Winery—the perfect wedding venue is in reach with Blissful Events.
Event by Blissful Events. Photo by TX Kristen Dee Photography.
---
Wedding by Blissful Events. Photo by Jenna Beth Photography.
---
Event by Blissful Events. Photos by Sun and Life Photography
What Are The Key Steps To Planning A California Destination Wedding?
Wedding by Blissful Events. Photo by FerFMedia Photography.
---
Hiring The Right Team To Bring It To Life
First, Samar will get to know you as a couple to ascertain your vision for the big day and learn your biggest priorities and the things that don't matter quite as much. It's a highly personalized process as she creates a bespoke event for each wedding couple.
"This isn't about doing luxury on someone else's terms," she said. "Whatever date night looks like to you, let's elevate it for your guests. We create an experience that's true to your relationship and style."
And luxury is about investing in the details that matter to you most, for example:
If you're both photobugs and want top-notch photography, then it's worth investing the time and money to find a photographer who will capture your vision and the style you're aiming for.

If you want wildflowers grown in the exact colors you want, then part of your budget should go toward bespoke floral arrangements.

If you want to recreate a memorable experience for your guests—say an inside joke or a moment from your first date—then the right food, drinks, and ambiance can make it happen.
Establishing Your Wedding Priorities
When it comes to planning your destination wedding in California wine country, there are a few questions that Samar always asks her clients:
How do you define yourself?

What do you want most out of your wedding?

Who are the people helping to make it happen?
She'll define the vision and feel of the wedding, helping you personalize the event to embrace the essential parts of your wedding.
"One of the questions I ask my couples is, 'How do you want your guests to feel when they leave your wedding?'" Samar said. "Helping them think through that and personalize what that looks like to the two of you and helping you embrace those pieces that are important to you."
The team at Blissful Events walks clients through each facet of a wedding and talks through your priorities, which gives Samar insight into the best vendors for your California destination wedding.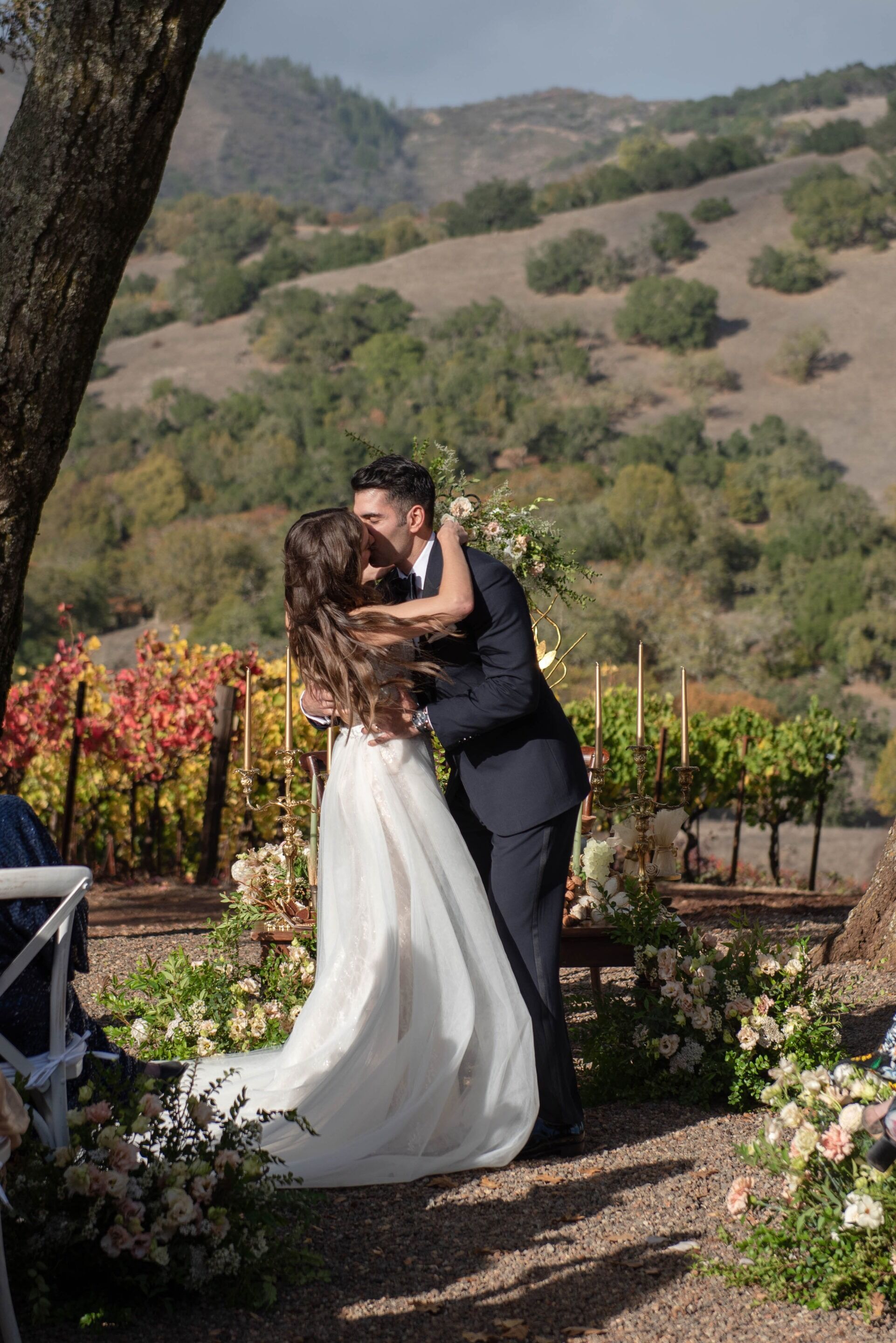 Wedding by Blissful Events. Photo by Jessica Schmitt Photography.
---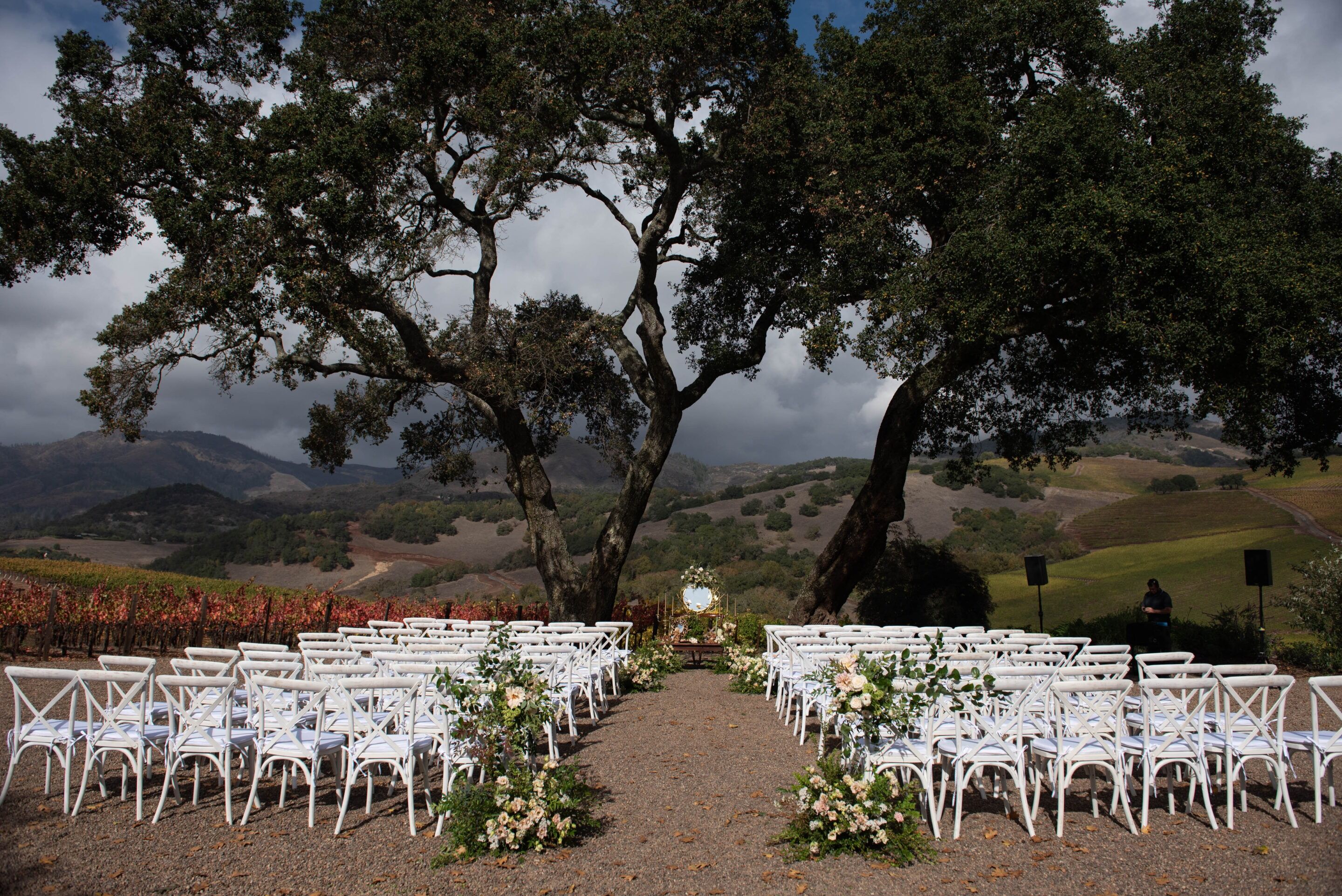 Wedding by Blissful Events. Photo by Jessica Schmitt Photograhpy.
---
The Love Is In The Details
One of the hallmarks of Blissful Events' services is its commitment to bringing details that matter to life. Whether it's a tent with thousands of twinkle lights to look like the stars or a groom's cake made to look like his favorite sushi—these are the ultra-personalized touches we put into our couple's weddings.
"Investing in those details that represent you as a couple and that matter to you—the ones that are inside jokes and make each of you feel special, that's the ultimate pièce de résistance of a wedding," Samar said.
Wedding by Blissful Events. Photo by Christophe Genty Photography.
Let's Plan Your Dream Wedding