What Will Your Luxury Napa Wedding Cost?
That Actually Depends on You!
When you're planning to marry the love of your life in one of the most beautiful places on the planet in northern California, you might wonder, "How much does a Napa wedding cost?"
You know that the magnificent location, exquisite food, legendary wines, and laid-back, luxury ambiance of Napa weddings are worth the investment. But, you also want a realistic idea of what it costs to create an unforgettable experience for you and the people you love in the rolling hills of northern California.
Lucky for you, we've got the answers to the question, "How much does a wedding in Napa Valley cost?" And, we'll share our #1 tip for staying mindful of your budget while indulging in all those little details that make it worth it on your special day.
Event by Blissful Events. Photos by Chrisman Studios.
---
Event by Blissful Events. Photos by Chrisman Studios.
Keep reading to learn:
How much it can cost to have a laid-back, luxury wedding in Napa or Sonoma County

What to budget for unique details during your wedding ceremony and reception

The typical costs of Napa Valley wedding venues and event spaces

The smartest investment you can make when planning a wine country wedding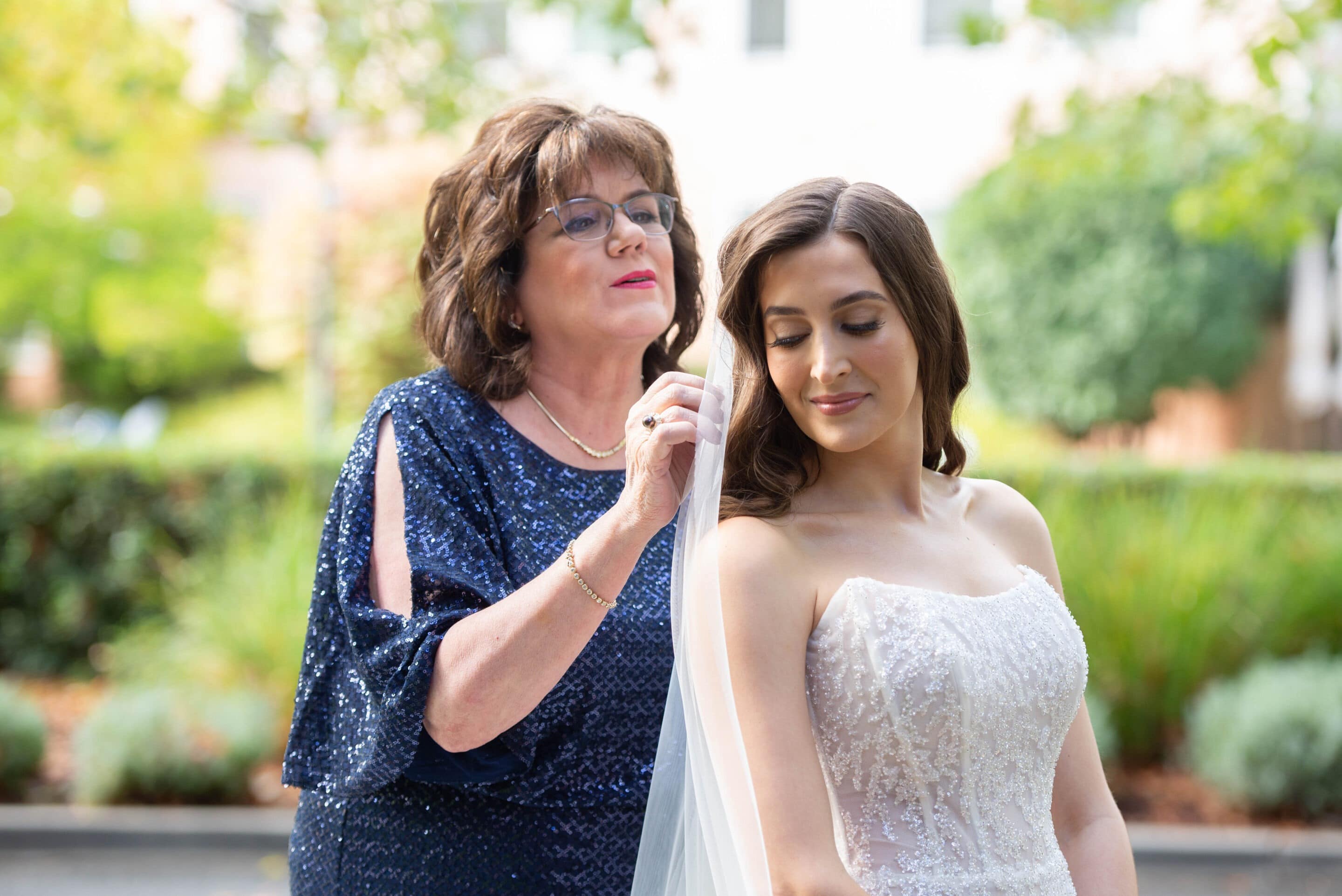 Lauren & Cyrus wedding by Blissful Events. Photo by JSchmitt Photography.
---
First, Let's Get Real About Napa Valley Wedding Costs
You may have landed here after searching, "How much does a wedding in Napa Valley cost?" and getting 9.3 million conflicting results. Some pages estimate $30,000-$40,000 for the entire wedding. Others will give that amount for just the venue. So, what's the honest answer? It depends on you. Do you …
Want a wedding ceremony with stunning views of rolling hills?

Want to decorate your wedding venue with unique details?
Want a wedding reception with a sumptuous meal and wines to match?
How much a Napa Valley wedding will cost depends on what you want. So, it's not easy to give a one-size-fits-all answer. While we will get into the costs for venues, food and drink, décor, and more, it's important to remember that these are educated estimates.
A wedding planner can help dial in those costs and decide where to prioritize your budget. Without an experienced planner by your side, you could:
Spend too much on details that don't matter to you

Fall into the "luxury" trap and focus on price rather than value

Have a cookie-cutter wedding that doesn't feel true to you two

Feel bewildered by all the charges and get a bill that stops your heart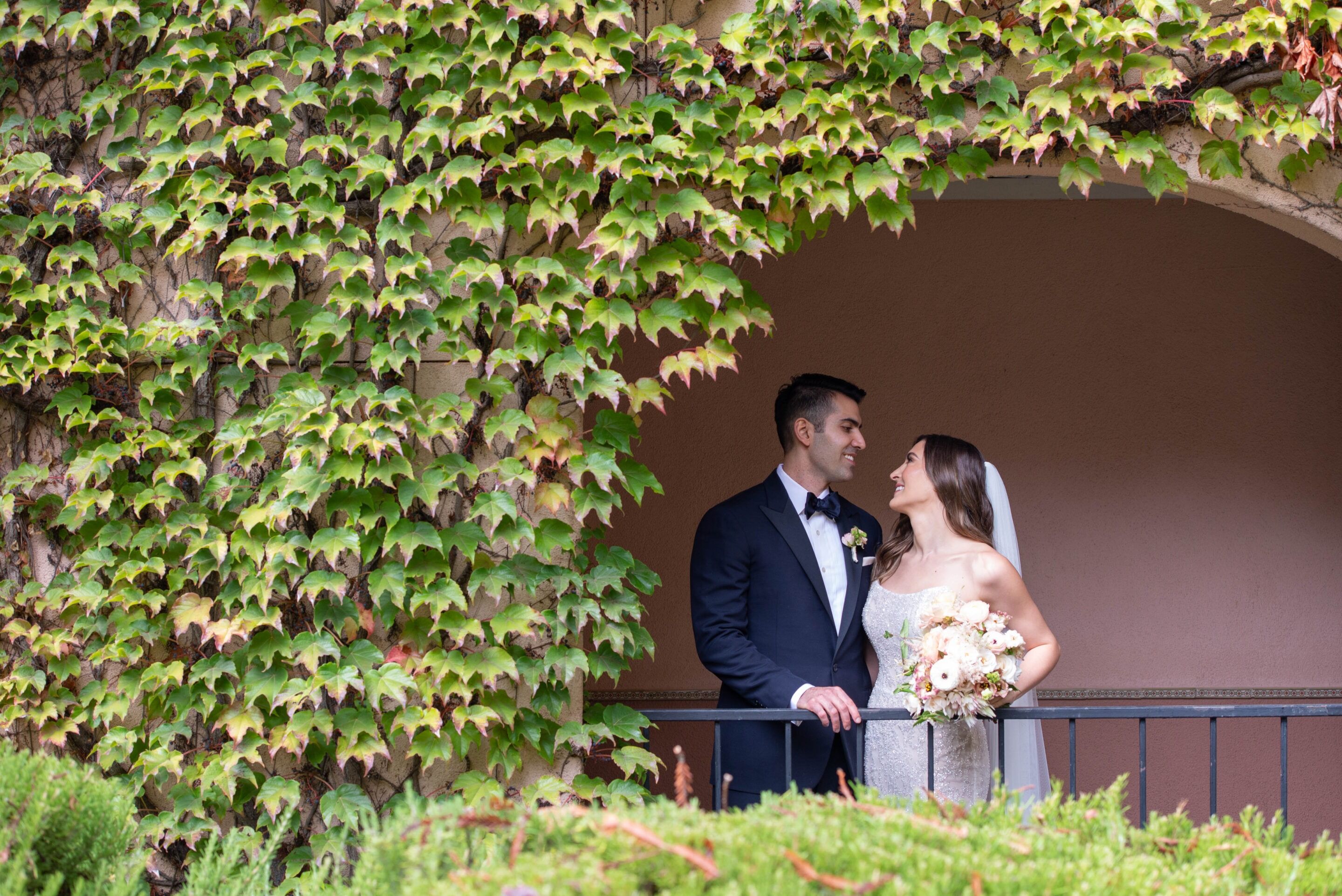 Wedding by Blissful Events. Photo by JSchmitt Photography.
---
By Blissful Events. Photos by Avec L'Amour Photography, Jennifer Winfrey, Weddings by Scott & Dana photography & Mike Larson Photography.
Are You a Romancer or an Examiner?
Our Blissful Events team will often meet with a couple and encounter two personality types: the Romancer and the Examiner.
The Romancer can envision the bunches of peonies greeting guests and a midnight snack that's a nod to their first date. They know how they want their friends and family to feel at the end of the night and how priceless those memories will be.
Don't assume the Examiner is logical to a fault, heartless, or prone to saying "no." They want a wedding that honors their love and connection. They're equally as detail oriented as the Romancer and recognize that large-scale projects demand an expert. So, the Examiner tends to ask questions that begin with the word "how," such as: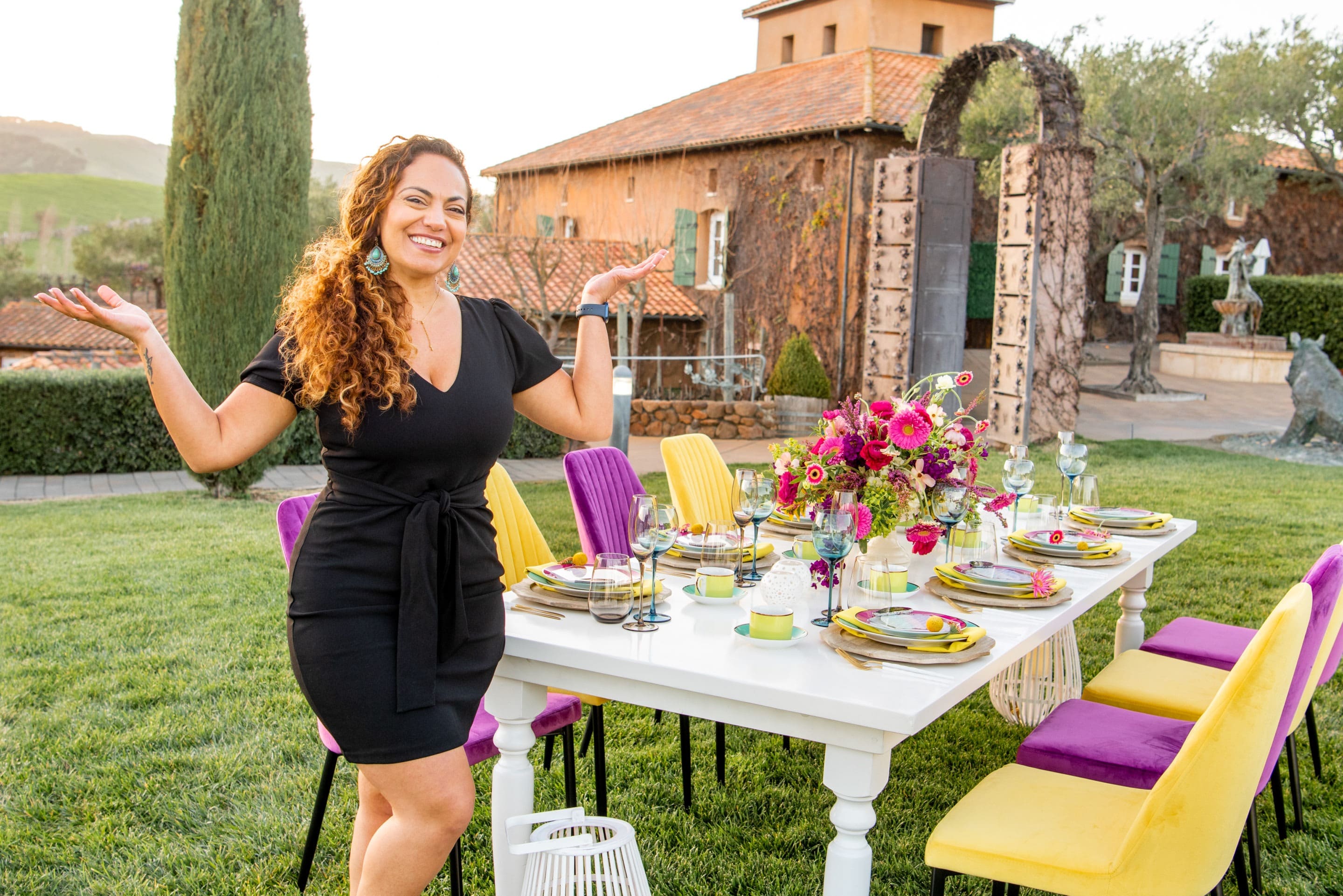 Samar Hattar is the founder of Blissful Events.
---
"How do I know that our money is being spent wisely?"

"How will I manage our wedding budget?

"How can we make planning our wedding as stress-free as possible?"
A wedding planner with decades of experience (we know one…) is just as vital to a Romantic as an Examiner in crafting a unique event to celebrate their love.
The Experience You Need to Manage Napa Valley Wedding Costs
Blissful Events creates laid-back luxury weddings in northern California and worldwide. But, we don't believe that "luxury" is a blank check to buy the most expensive of everything. Instead, we know that true luxury is having your wedding your way. For some couples, that means decking out a venue to create a gorgeous dark Victorian mood. Others want to surprise each other with details that hold special meaning.
We start designing every wedding by asking the couple what's most important. Their answers are the foundation of creating a wedding ceremony and celebration that reflect their personalities. Knowing the couples' wedding priorities also helps us map out wedding costs. For example, if they want an awe-inspiring wedding location and gourmet food and drink, we'll spend more on the venue and menu and less on the music. Being smart about priorities can ensure that you don't become venue rich, vendor poor.
Knowing how to balance the books while delivering a once-in-a-lifetime experience comes from decades of experience. As our founder, Samar, says,
"My job as your wedding planner is to hear what you're saying, understand your vision, see what it will take to create and then bring it to life. I always keep each couple's interests at heart. I treat their budget as if it were my own money and invest in the details that will be most meaningful to them."
At Blissful Events, designing your wedding is a collaborative process. But don't worry—you get to choose all the fun tasks, and we take care of the rest.
3 Steps to a Stress-free, 100% You Napa Valley Wedding
Step 1. Make an appointment
Work with Samar to envision your dream wedding. Explore what's most important to you, and then let her and her talented team curate each piece to bring your big day to life.
Step 2. Establish your wedding vision
Work with Samar to envision your dream wedding. Explore what's most important to you, and then let her and her talented team curate each piece to bring your big day to life.
Step 3. Get married and thoroughly enjoy your special day
Leave the details to us, and we'll create the laid-back luxury wedding you've imagined.
How Much Does a Wedding in Napa Valley Cost?
While there isn't a one-size-fits-all number for a Napa winery wedding cost or a Napa Valley wedding cost, a laid-back luxury wedding in northern California will cost between $1,000 and $1,500 per guest. So, budget between $100,000 to $150,000 for a 100-person wedding that oozes style and fun. While more guests will cost more, the details that matter can change the budget too. We've planned weddings with 25 guests that cost as much as weddings with 100 guests.
A variety of factors go into the cost of a wedding. Here are the top five facets couples prioritize and how much they could cost in Napa County, Sonoma County, or the San Francisco area.
The Top 5 Wedding Costs to Budget for in Northern California
The venue
There are various wedding venues in wine country, from wine caves to vineyards to golf clubs event spaces. And, if you want to expand your horizons to include nearby San Francisco, there are even more choices of where to get married. Each location is unique and choosing the right one is the canvas for the rest of the wedding.
Typical wine country wedding cost: $15,000-$22,000
The menu
Napa Valley is home to incredible gourmet fare and world-class wine, often referred to as the food and wine capital of North America. Any wedding in northern California can take advantage of this bounty of flavors and create a sumptuous menu.
Typical wine country wedding cost: $350-$450/person
Event by Blissful Events. Photos by Chrisman Studios.
---
Lauren & Cyrus wedding by Blissful Events. Photo by JSchmitt Photography.
---
Event by Blissful Events. Photos by Yukio Studio.
---
The vibe
The ambiance of your wedding can be shaped by a meaningful wedding theme reflected in gorgeous floral arrangements and inspiring décor.
Typical wine country wedding cost: $25,000–$35,000
The entertainment
While you two are the star of the show, a supporting cast of talented musicians and other performers can engage your guests. Whether it's a string quartet playing the first song you danced to as you walk down the aisle, or aerialists spinning from the ceiling, entertainment can bring your wedding to a new level.
Typical wine country wedding cost: $7,500–$18,500
The details that matter
What truly makes your wedding a reflection of you two is the thought and care that goes into bringing it to life. Just as indispensable is the person who gets to know you and can wedding planning as stress-free as possible.
Typical wine country wedding cost: Priceless
What if those estimates don't fit my budget?
We get it! There are many ways to get married and create a wedding that fits you two. The estimates above are based on our experience designing laid-back luxury weddings in wine country. Check out these tips if you're looking for information about how to plan your wine country wedding on a budget.
Our #1 Tip for Staying Mindful of Napa Wedding Costs
As you've read, several factors affect the cost of a Napa Valley wedding. Choices and clarity are key for navigating all these decisions. You need someone to explain your alternatives, prioritize what you want, and filter out the noise.
That's why working with an experienced wedding planner is our #1 tip for staying mindful of your laid-back, luxury Napa wedding costs.
On top of the knowledge and expertise a talented wedding professional will bring, the best planners will also be your eagle-eyed advocate. Your wedding planner is also vital to seamlessly adapting to any challenges or changes before they have a chance to create stress.
"I'm going to be very honest and frank with you," Samar says. "My job is not to sugarcoat things. My job is to ensure you get the information you need to make the best decisions possible. The goal is to have this day together with the people you love most."
"It was exactly what we wanted."
---
Genevieve & Jouko
"I immediately wanted to sign up with Samar just because of her enthusiasm for the vision that we had for our wedding and her immediate obvious knowledge and how to get things done and how to handle the kind of event that we wanted to put on. It just took all the weight off our shoulders.
It turned out that a lot of people thought it was the best wedding they'd ever been to." —Genevieve
"We didn't meet with the vendors. Just one day the plan had come together without us being involved and it was exactly what we wanted." — Jouko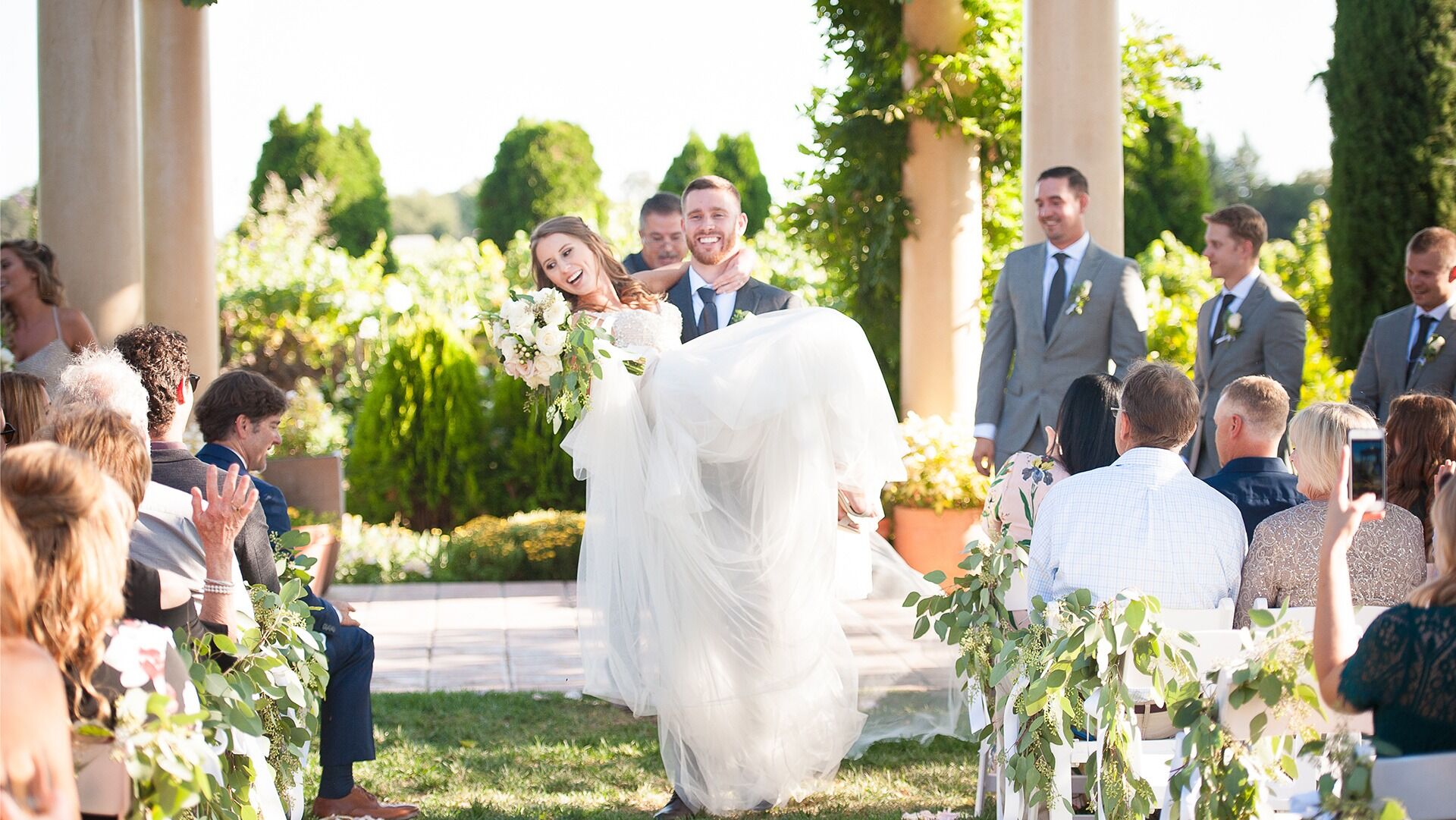 "Our wedding day could not have gone any more amazing."
---
Mahkenzie & Weston
"Stop looking for a wedding planner and book Blissful Events now! My husband and I got married this September and Samar was there for us every step of the way.
She really knows EVERYTHING about wedding planning and brought things to our attention that we would never even think about.
She made the biggest event of our lives go so smoothly. Our wedding day could not have gone any more amazing. She handled everything without us even knowing. Worth every penny!"
Wedding by Blissful Events, Photo by A Loving Photography
"
Every detail was covered.

"
---
Dan & Tracy
"She took the time to learn what I was looking for, hear about my soon to be fiancé and I, and then start presenting me with options.
Her level of care went so far that if she hadn't been to a venue before but thought it might fit what I was looking for she would plan a trip to the venue and report back with details, photos and even video. Her level of commitment and detail helped me to take the vision I had in my head and make it a reality. In fact, an even better version.
I really can't say enough about Samar and Blissful Events. Should you select this company to help you plan your dream proposal or wedding I'm confident that you too will be thrilled with the results."
Proposal and wedding by Blissful Events, Photo by Rhee Bevere Photography
Rhea & Sean's wedding, planned by Blissful Events. Photos by Chrisman Studios.
---
"How Blissful Events Helped This Couple Manage Their Napa Winery Wedding Costs and Have the Perfect Event"
"When picking a planner, we wanted a strong problem solver with years of wedding experience who is excellent with logistics. Samar is that person. She's pragmatic and knowledgeable—also so much more, including a great designer!
When we started feeling iffy about rental costs, she helped us determine what to cut out and what we should keep. For example, she recommended cutting out cocktail hour furniture since that portion is so short but keeping outdoor couches for the reception since people would need places to sit at a late-night wedding. We initially thought to save some costs on narrower dining tables, but Samar strongly insisted we keep the wider tables since it can get crowded with all the decor and tableware. Of course, she was absolutely right.
The day of went off without a hitch, which is really what matters. Samar made sure we could just enjoy the day exactly the way we wanted." — Rhea & Sean
Invest in the Experiences That Matter to You
Your wine country wedding should be customized to you, which means investing your budget in the right places. Contact Blissful Events today if you want to talk to an expert wedding planner who will always put you first.
Wedding by Blissful Events. Photo by Christophe Genty Photography.
Let's Plan Your Dream Wedding